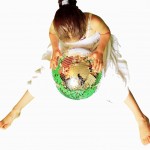 2016-2017-2018
Sham: An Artistic Installation Project.
SHAM-Promotion extrait de l 'exposition qui a eu lieu en November 2017 Au Palais de la Porte Dorée, A Paris from Bissane Al Charif on Vimeo.
A first stage of the project was presented to the public from 02/11/2016 to 26/11/2016 at the Espace Malraux, Scène Nationale de Chambéry et de la Savoie. (Link: http://www.espacemalraux-chambery.fr/exposition/sham/).
The first exhibition took place from 11/11/2017 to 26/11/2017 at the Palais de la Porte Dorée, National Museum of the History of Immigration (293 Avenue Daumesnil, 75012 Paris) as part of the festival Visions of exile, and was organized by Atelier des artistes en exil (http://www.visionsexil.aa-e.org/fr/infos/10_b.php).
The project wants to question the city, its image and its future, the city as a space fabricated by the imagination and as a space that creates, molds and constraints the imagination at the same time, the individual and the collective imagination at once. For this, I will search the city, that one called « Sham » from the view of children, from the view of its children.
SHAM
Installation project of Bissane al-Sharif, with the cooperation of Simon Pochet. A project directed in 2016 with the backing of Makisapa-Doc in co-production with …
vimeo.com | By BissaneAlCharif